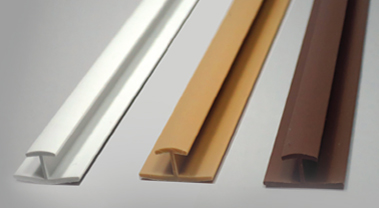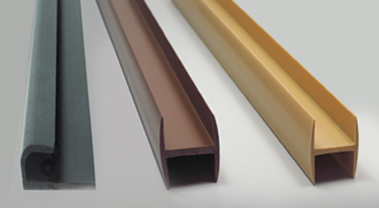 This group includes construction profiles for connecting and securing furniture boards. We offer connection-finishing profile types J, H and U as well as glazing profiles. These types of profiles allow for the aesthetic matching of two boards in a single plane with a very smooth finishing. Simple installation eliminates the imperfections of traditional furniture board finishing.
H profile – used in the joining of two furniture boards in a single plane:
- AP 178 - furniture boards 4 mm
- AP 087 - furniture boards 18 mm


J profile – used in the finishing of 18 mm furniture boards
U profile – finishing profile made of hard PVC used in 18 mm furniture boards.
Glazing profile – used to attach the glass in furniture door panels. This profile is suitable for 18 mm furniture boards and 2-3 mm glass.