CAREER

THERMOPLAST IS AN INNOVATIVE, DYNAMIC COMPANY WHICH RESPONSIBLY AND ATTENTIVELY DEVELOPS THE POTENTIAL OF EACH EMPLOYEE.

At Thermoplast we believe that a motivated, competent and qualified staff is the key to success.

Our policy is to constantly develop our employees' knowledge and experience, believing that personal development is an important initiative driving us to success.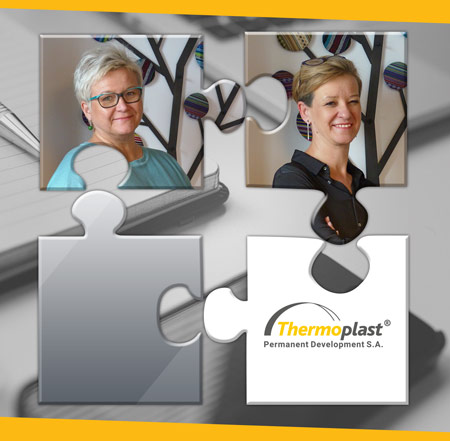 MODERN METHODS OF COMPANY MANAGEMENT


Thermoplast has implemented a comprehensive
program to manage the production process,
based on the concept of Lean Manufacturing.

In all divisions 5S methodology is used.

Great emphasis has been placed on the shortening
of our changeover times maximizing production
capabilities, in accordance with the
SMED methodology.

We have launched a KAIZEN program,
enabling all employees to have the opportunity
to make proposals for improvement.


With the implementation of training programs,
the level of staff knowledge in our business
domain continues to grow.


We give our employees the tools to perform
their task with the latest system solutions,
such us: CRM, ERP and advanced software
to design tools and equipment.