THERMOPLAST® FENCE STRIPS
FOR HORIZONTAL ASSEMBLY
---
Thermoplast® original fence strips for horizontal assembly are a modern fencing solution allowing to create cosiness and privacy in your garden or on the balcony. The strips also protect against wind, dust, blown leaves or snow.
Thermoplast® fence strips are made of top quality polypropylene, so that they are extremely resistant to changing weather conditions, especially UV radiation, thus ensuring color durability and maintaining the original shape of the strips.
The offer of original Thermoplast® fence strips is wide and varied both in terms of the assembly method, structure of the strips, their size and color, which enables to create aesthetic and individually designed fences.
MADE IN
POLAND
MADE OF
TOP QUALITY
POLYPROPYLENE
RESISTANT TO
WEATHER CONDITIONS
NO MAINTENANCE
REQUIRED
UV RESISTANT,
COLOR DURABILITY
10-YEAR
WARRANTY
UNIVERSAL APPLICATION OF THERMOPLAST® FENCE STRIPS
---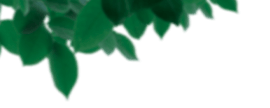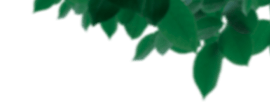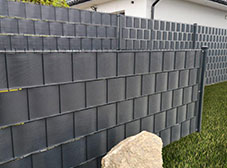 For 2D and
3D panels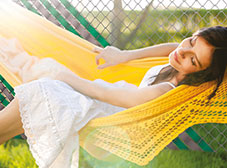 For mesh
fence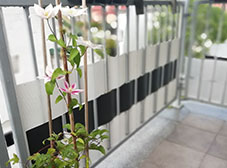 For balcony
railings
PATTERNS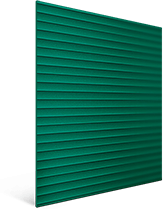 Classic Line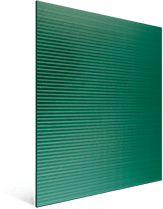 Smart Matt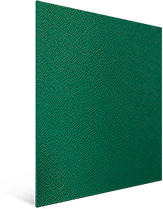 Orange Skin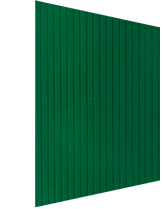 Lite Tape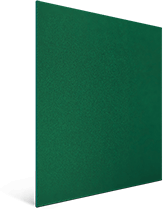 Basic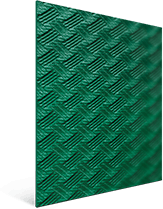 Technorattan
AVAILABLE SIZES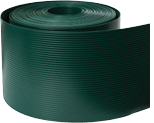 190 mm
1 box
26 m
1 m²
5 m
1 box
5 m²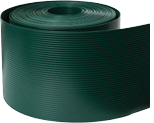 190 mm
1 box
35 m
1 m²
5 m
1 box
7 m²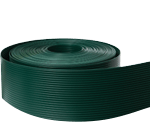 95 mm
1 box
52 m
1 m²
10 m
1 box
5 m²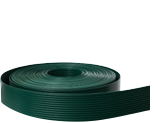 47,5 mm
1 box
50 m
1 m²
20 m
1 box
2,5 m²
RANGE OF COLORS

TH 329
(RAL 9003)

TH 520
(RAL 6005)

TH 770
(8011)

TH 909
(7040)

TH 947
(7030)

TH 945
(7016)
MOUNTING CLIPS
Mounting clips ensure a stable mounting of the strips on a panel and protect the strips from slipping out in windy conditions or other impact. The use of clips increases the aesthetic value of the fencing cover.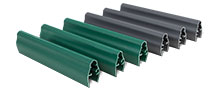 UNIVERSAL CLIP AP 828
End profile with strong grip suitable for any wire thickness in the fence panel.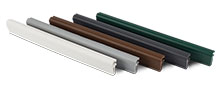 STANDARD CLIP AP 785
End profile used for fence panels with a cross-section 4 to 6mm wires.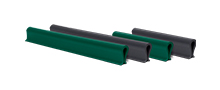 OMEGA CLIP AP 888
End profile used for fence panels with wires with a cross-section 3.5 to 5.5 mm.
HORIZONTAL ASSEMBLY
Horizontal assembly of fence strips is extremely easy, you can do it yourself without professional help. Simple assembly, a small amount of work and time is the advantage of this solution.
Weave the strips on a panel
Place the strip within end clip.
Fasten the end clip with a fence strip to the panel.